OMG Thanks Katie not just for allowing me this opportunity...BUT to FINALLY allowing me to burst! LOL! It was a LOOOOOONG wait...since November mind you! LOL! Thanks to my very first DT job at Bombshell Stamps...I got the honor of meeting Katie who was a Bombshell of the Month of February. I fell in love with her fairies since day one. Now you know why those fairies have had some sass with me...because since I fell in love with them...and bought them...I haven't inked them all and haven't used them in a while. BAD GABBY! Now this new DT assignment is the great excuse I need to break out those cute fairies...and not to mention my other PMS stamps I have. Like the ADORABLE monsters and aliens...lol. :D
I will be joining her already AMAZING Design Team made up of:
Katie Cotton
(company owner)
Christi Thorsen
Lisa Kind
Tangii Crain
Tina Hale
Dawn Barrett
Lisa McKinney
Randee Elsing
BUT not only that...I will be joined by these also VERY AMAZING talent hand picked by Katie:
Amber Kroenig
Danni Bindel
Christi Snow
Maria Gurnsey
Melyssa Connolly
EDIT TO POST: I was SOOOOOOOOOOOOO mistaken...I was confusing this DT with another gig coming up. I am FULL TIME DT for PAPER MAKEUP STAMPS!!! Thanks
Dawn Mercedes
for pointing that out AND for the sweet welcome!
Now if you didn't know...Paper Makeup Stamps is having a sale to hmmmm...maybe indulge yourself? SO, here's is our sale for you today!!! There is a category in the sidebar that says
Countdown to Christmas Sale
! In this category you'll see Spend $15, get 1 free, Spend $20 get one free, Spend $25 get 1 free, and Spend $30 get one free. While you're shopping, just check the amount you've spent and add one of the listed freebies into your cart. Now the cart will let you add more than 1, thing to your cart. The site is just set to have these items as free. However, you can only get 1 item for the amount in your cart. So go on and tell hubby that if he doesn't know what to buy you...to just give you some moolah to spend over at
Paper Makeup Stamps
! *wink*
Once again THANKS Katie! I am super stoked to a great term! CHEERS!
Here is some of my PMS stamps work! I lost a LOT of pictures when my old computer died...but I found a few on my Photobucket! :)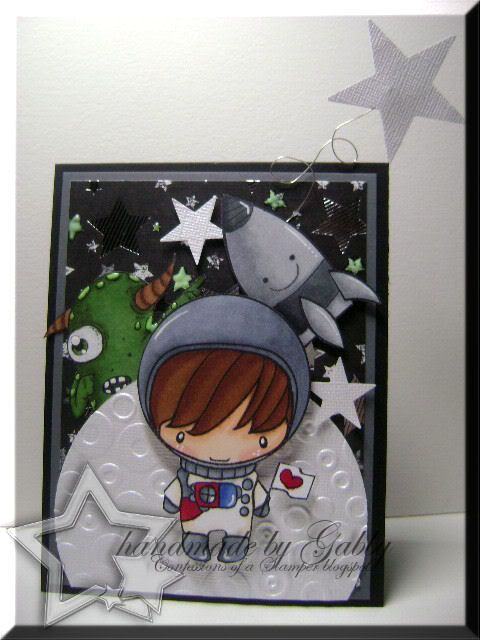 check out
Dreck
behind the moon! HAHAHAHA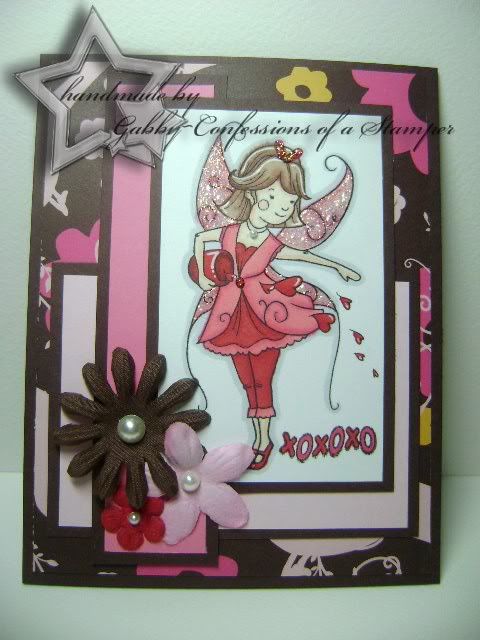 Lauren In Love
...the one who dragged me into PMS!
Caliope with Heart
...I love this character...look at that sweet face!