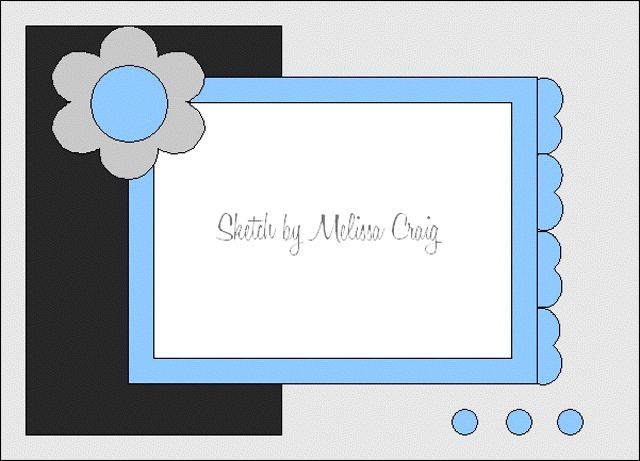 Hello all! I'm actually updating from my iTouch on my neighbors WiFi...lol! She let me use her password so I can do what I have to do while I'm offline from home. Hopefully by next week I'll be back online. It's good her room is right next to my room so she must have OK antenna for it to reach my room! LOL! So my Tweets and posts are from my iTouch! Technology amazes me...lol.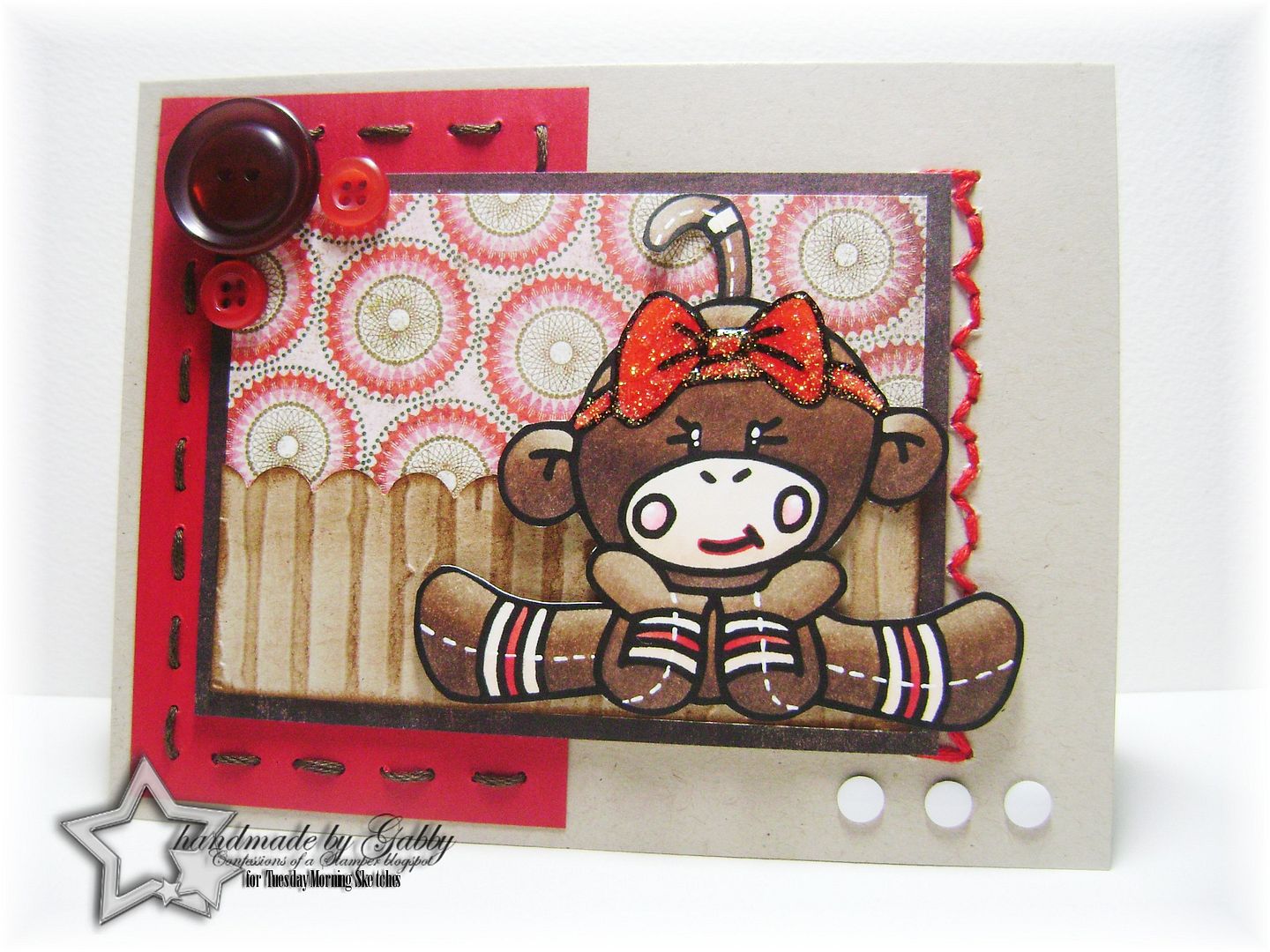 Anywho...today is Tuesday and since I couldn't participate last week because I just learned how to upload pics, I said why not play this week? I don't know how to add links though so you'll have to use my sidebar for links! So this week Tuesday Morning Sketches is being sponsored by Bugaboo Stamps. You know I adore those images from Bugaboo...lol! I decided to use sock monkey girl since I'm curently crocheting a sock monkey. Plus this sketch helped me wet my whistle and keep on trying to bring back my coloring. I think I got my groove back!
K...it's hard to type on this thing...so I'll let you go now! Check out the rest of the team and what they've done!
<---Links to TMS and Bugaboo are on either side of my sidebars.--->
Catch you next time! Love you guys!